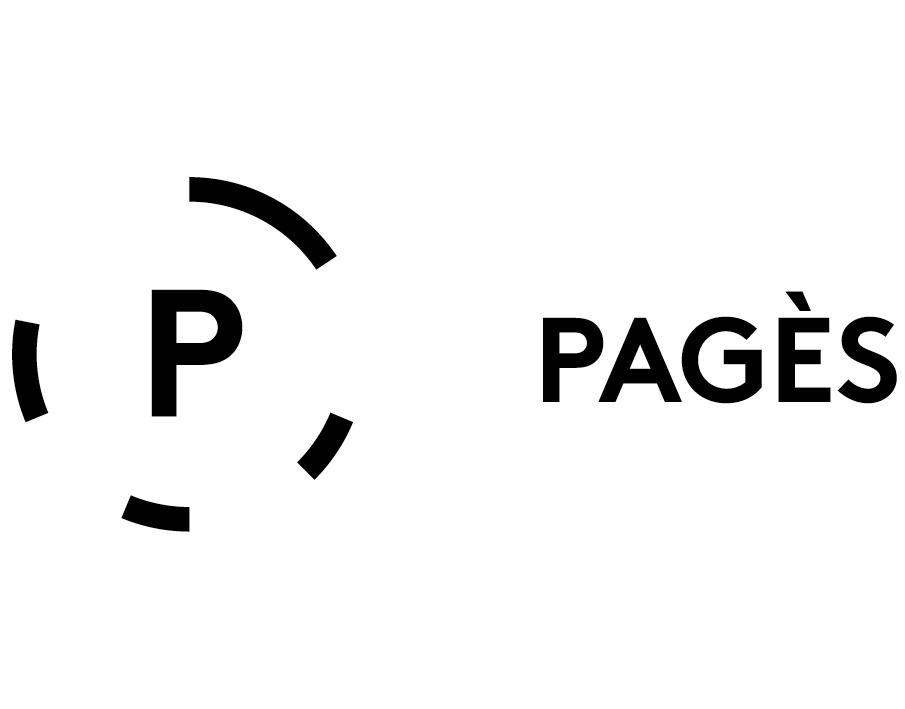 Raúl Pagès is an independent Swiss watchmaker well-known for his "Tortue" automaton, a pièce unique made from over 352 handmade components. Later, Pagès debuted his "Régulateur à détente RP1", an incredibly precise, handmade timepiece which features an unexpected take on the pivoted detent, which includes a patented anti-tripping mechanism.
Raúl Pagès is based in Les Brenets, Switzerland and is a member of the Académie Horlogère des Créateurs Indépendants (AHCI).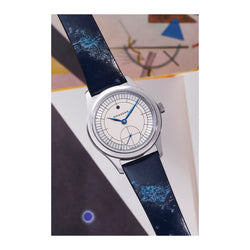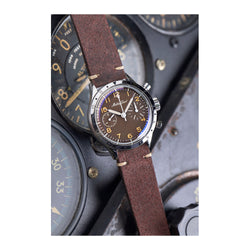 Mathey-Tissot was founded in Les-Ponts-de-Martel, Switzerland by Edmond Mathey-Tissot in 1886.
In its early years, Mathey-Tissot specialized in the manufacture of repeater pocket watches, and later, chronographs. During the First World War, Mathey-Tissot supplied precision chronographs to the United States Army's Corp of Engineers. Later, during the post-war period, Mathey-Tissot played a considerable role in manufacturing and supplying Type 20 chronographs for the French Ministry of Defense. 
Founded in the Swiss Jura mountains in 1929, Louis Erard embodies the values of Swiss mechanics: luxury, elegance, and precision. Today, the independent manufacture is know, in particular, for its régulateurs.
The Le-Noirmont-based brand has recently collaborated with Vianney Halter, Alain Silberstein, as well as with our friend Romaric André of seconde/seconde/. In 2022, Massena LAB was proud to become a partner of Louis Erard at the release of Le Régulateur Louis Erard x Massena LAB.
The Horological Society of New York was founded in 1866 and is one of the oldest continuously operating horological associations in the world, as well as America's first watchmaking guild.
The HSNY, based in Manhattan, regularly hosts guest lecturers and provides classes and workshops as part of its mission to make horological education accessible and enjoyable to the greater public.
In 2021, the HSNY introduced its official Chronometer Certification program. In partnership with Massena LAB, the Habring² LAB03 was the first watch to be released with a chronometer certificate from the HSNY.

Joshua Shapiro is a self-taught, California-based watchmaker and guillocheur whose interest in engine-turning began in 2013 after reading George Daniels' Watchmaking. After finding success following the production of a number of dials to the watchmaker David Walter, in 2016, he founded his own brand, J.N. Shapiro in 2018.
Pictured here is the J.N. Shapiro hand-turned dial, produced in bronze and in collaboration with Habring² for the ERWIN LAB03, released in 2021.
Joshua Shapiro is based in Los Angeles and has lectured at the Horological Society of New York.

MING is a horological collective founded by six enthusiasts from around the world under the leadership of Ming Thein, a photographer, designer, business person, and, above all, a lover of watches.
MING's focus on quality and refinement, combined with affordability, consistently results in finished watches that punch well above their price point. MING has been recognized by the Grand Prix d'Horlogerie de Genève in 2018, 2019, and 2020.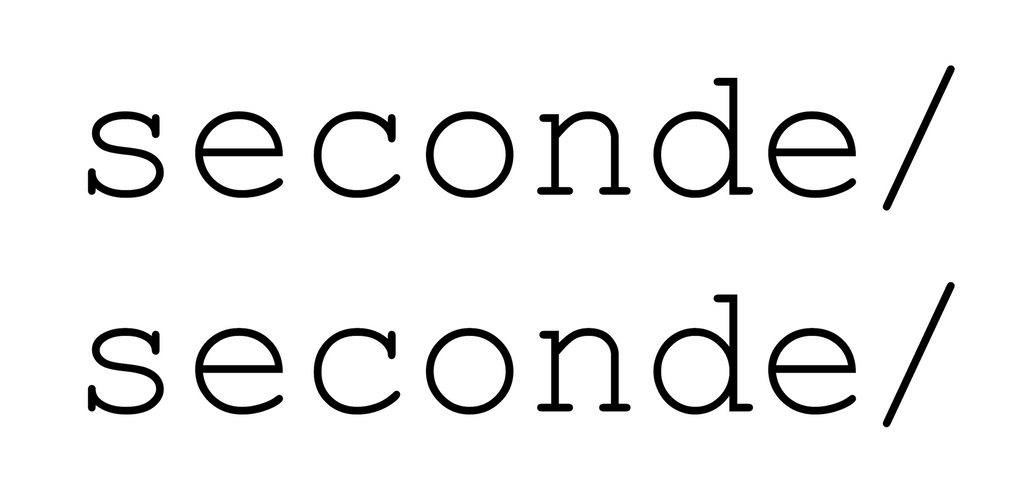 Founded by French artist and designer Romaric André, seconde/seconde is a design studio specializing in the customization of vintage and modern watches, and, specifically, their hands.
The watch hands designed by seconde/seconde are made in France by the only remaining workshop in the country that, still to this day, manufactures watch hands.
In 2020, Massena LAB partnered with seconde/seconde/ to produce a special, friends and family exclusive edition of the Massena LAB Uni-Racer entitled "Hmm...Looks Familiar: a Massena LAB Uni-Racer Story".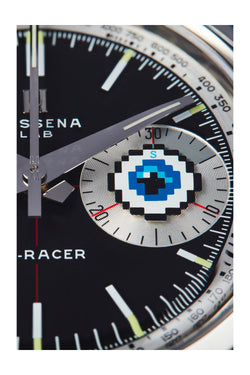 MB&F is an artistic and micro-engineering laboratory dedicated to designing and crafting small series of radical concept watches by bringing together talented horological professionals that Maximilian Büsser both respects and enjoys working with.
By nurturing teams of talented individuals, harnessing their passion and creativity and crediting each person's essential role, MB&F uses their synergy to become much greater than the sum of its parts. Respecting tradition, but never constrained by it, they reinterpret traditional, high-quality watchmaking into three-dimensional kinetic sculptures.
For 175 years, L'Epée has been at the forefront of watch and clock making. Today, it is the premiere manufacture in Switzerland dedicated to making high-end clocks. L'Epée was founded in 1839, initially to make music box and watch components, by Auguste L'Epée, who set up the business near Besançon, France.
Today, L'Epée is creating horological sculptures, timekeeping sights, and wacky Table watches, giving the experienced aficionados of the world a way out that many consciously or subconsciously have been looking for.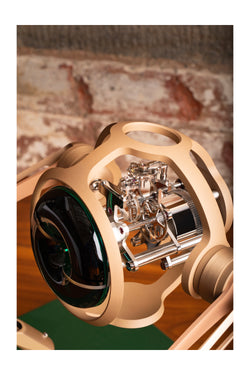 Founded in 2015 by Giovanni Moro and Simone Nunziato, two Italian friends trained as product designers at Politecnico di Milano, UNIMATIC is an Italian contemporary watch brand, blending the two friend's passion for vintage and contemporary design. Its goal is to offer unique edition watches able to combine excellent design and high-quality standards at an affordable price. UNIMATIC believes in good design as a language and as the method.
UNIMATIC's design approach is based on function and utility, with extensive use of traditional references to reinterpret them in a clean and modern way, respectful of the user and of the iconic meaning of a timepiece.
Since its founding by Maria and Richard Habring in 2004, every HABRING² is made-to-measure and produced by hand, using components of highest quality.
Master watchmaker Richard Habring is renowned for developing innovative chronographs and he famously developed IWC's rattrapante mechanism.
The Habring² Doppel 2.0 rattrapante won the Grand Prix d'Horlogerie de Geneve (GPHG) prize for Sports Watch of the Year (2012) and the Habring² Jumping Second Pilot won the GPHG Petite Aiguille prize (2013). In 2015, the Habring² Felix won the GPHG Petite Aiguille prize for the first fully in-house caliber designed and developed in Austria.